NEWS
Russell Brand Joining Tom Cruise & Alec Baldwin in 'Rock of Ages' Film!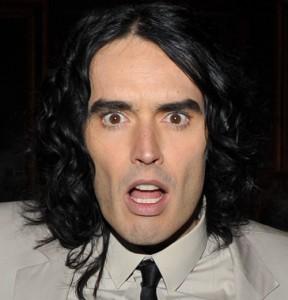 Russell Brand is Hollywood's "it" guy lately! It has just been confirmed that the British funnyman will be joining a slew of A-list stars in the big screen adaptation of the hit off-Broadway musical Rock of Ages.
Russell has been cast as Lonny, the show's narrator and a rock-club operator.
"I can officially announce Russell Brand as your Lonny in #rockofagesmovie ! I see a mullet in his future...maybe a Nikki Six?" the film's director Adam Shankman Tweeted.
Article continues below advertisement
The Arthur and Hop star joins Tom Cruise, Alec Baldwin, Mary J. Blige and Julianne Hough in the film version of the hit stage show.
Singer-songwriter Diego Boneta will play Drew Boley in the film, an aspiring rocker, The Wrap reports.
Do you think Russell is well cast? Share your thoughts in the comments!