NEWS
Russell Brand Keeps it Classy When Howard Stern Asks Him About Katy Perry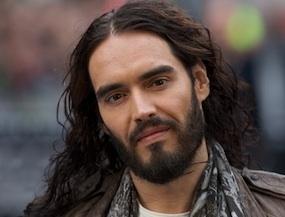 We must admit that we're pretty impressed with how Russell Brand handled the questions Howard Stern threw at him about Katy Perry.
OK! NEWS: KATY PERRY AND RUSSELL BRAND ARE OFFICIALLY DIVORCED
He called in to Howard's Sirius/XM radio show to promote his TV show, Brand X, Howard was more interested in what Russell had to say about Katy. But Russell dodged every opportunity Howard gave him to diss his ex.
Article continues below advertisement
"Before we got married, I just thought, 'I've got to marry her, I just love her so much.' And then we got married and I thought, 'Okay, this isn't really working out," Russell said.
That explanation makes the whole thing seem a lot less juicy, doesn't it? If you weren't sad before that those two didn't make it, you might feel a twinge of sadness about it now.
"'I don't want anything to hurt her," Russell said regarding rumors that disagreements over starting a family were at the root of their issues. "She's younger than me, she's a young woman and she's beautiful and she's sensitive and I care about her deeply." Russell also said that religious beliefs had nothing to do with the end of their union.
OK! NEWS: RUSSELL BRAND ADMITS HE'S DATING, BUT WOULD HE EVER GET MARRIED AGAIN?
Since their breakup, Katy has been spotted out and about on more than one occasion with Florence + the Machine guitarist Robert Ackroyd, and Russell has been linked to several women, including model Nikolett Barabas.
"I don't want to be too glib," he told Howard. "She'll read about what I said and she'll be sad and I don't want that."
Brand X airs on Thursdays at 11 p.m. on FX.