NEWS
Russell Brand To Produce & Star in New Comedy 'The President Stole My Girlfriend'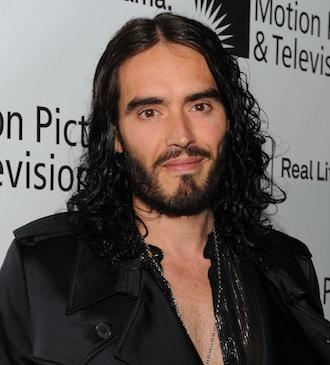 Russell Brand, recently married to singer Katy Perry, is now set to produce and star in a new comedy, the President Stole My Girlfriend, according to new reports.
"In this movie, the president steals the girlfriend of a sexy hippie—me, obviously," Russell revealed to the Hollywood Reporter of the upcoming flick.
The 36-year-old will not only be showing off his comedic chops in the movie, which was just picked up by Warner Bros., but will take a role behind the camera lens with his company Branded Films to help produce.
Article continues below advertisement
In the meantime, Catch Russell in Rock of Ages alongside Tom Cruise, Malin Akerman, Alec Bladwin and Julianne Hough, which hits theaters in June 2012.