NEWS
Ryan Gosling Calls 'Blue Valentine' a "Cautionary Tale" About Marriage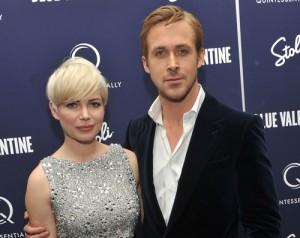 Article continues below advertisement
"I think that most movies pretend that they know everything and this was a film that wasn't pretending to know anything," he added. "It was just asking questions that we ask ourselves, what happens to love, why does it go away? We spend our whole lives looking for it and we find, and once you move in together, you've got to share the same bathroom, it goes away."
He also thinks that the film shouldn't be rated NC-17 because he wants people to see it!
"I feel like, look, people don't understand what NC-17 means, it's not like we're saying we think kids under 17 should see the movie, I don't think so," Ryan said. "NC-17 really means is that it can't play in regular theaters. You can't even show an ad for it on television. I don't think it deserves that."
OK! GALLERY: RYAN GOSLING & MICHELLE WILLIAMS HOLD TIGHT
Ryan had to gain weight in the emotionally charged film, which ages his character.
How did he lose it? Easy!
"I just stopped eating so much ice cream."