NEWS
Ryan Gosling: Why is 'Blue Valentine' NC-17 When 'Black Swan' is R?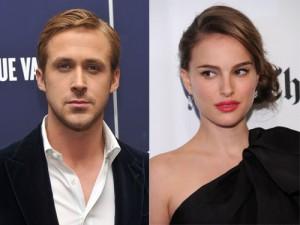 Ryan Gosling's new film, Blue Valentine, features an oral sex scene with his co-star Michelle Williams, which caused the film to receive a rating of NC-17. So, Ryan wants to know why Natalie Portman's new film, Black Swan, which also features an oral sex scene with Mila Kunis, received an R rating?
OK! GALLERY: RYAN GOSLING & MICHELLE WILLIAMS HOLD TIGHT
"There's plenty of oral sex scenes in a lot of movies, where it's a man receiving it from a woman — and they're R-rated," Ryan said in an interview posted on AceShowbiz. "Ours is reversed and somehow it's perceived as pornographic. Black Swan has an oral scene between two women and that's an R rating, but ours is between a husband and his wife and that's NC-17?"
Article continues below advertisement
To Ryan, his film's sex scene is not nearly as bad as some other movies that are rated R.
"You start to think, 'How is it possible that these movies that torture women in a sexual context can have an R rating but a husband and wife making love is inappropriate,'" he explained.
OK! GALLERY: NATALIE PORTMAN & MILA KUNIS BRING BLACK SWAN TO THE BIG APPLE
So why does an NC-17 rating anger Ryan so much?
"A lot of people think, 'What's the big deal if it's NC-17, the kids under 17 can't see it,' but that's not true," he said. "What it really means is it can't play in a major theater chain and you can't have ads for the film on television."
"It stigmatizes the movie in a big way," he added. "What we're really saying is not that our kids can't see this movie but nobody can see this movie unless you live in a big city and there's an art house theater."