NEWS
Ryan Gosling's Twitter Intervention: "Should I Just Close it Down?"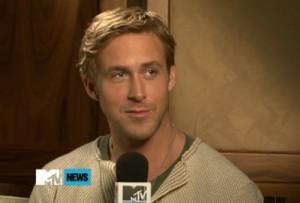 Ryan Gosling has a Twitter account, but doesn't use it and his fans are sick of it! Thankfully, MTV's Josh Horowitz has staged an intervention with the star to try to convince him to Tweet again.
OK! GALLERY: RYAN GOSLING LOOKS GORGEOUSLY GANGSTER ON SET
"Why do you suck so much at Twitter?" MTV News' Josh asked.
"Is this an intervention?" Ryan joked. "I know... you're right. I'm glad you said something."
Article continues below advertisement
"I don't want to just... Tweet. Nobody cares," he said. "Well, you're right. I'm gonna figure it out. Should I just close it down?"
No!
Josh tried to explain that the goal of the intervention was to have him Tweet more.
OK! GALLERY: GEORGE CLOONEY & RYAN GOSLING GOOF AROUND AT 'THE IDES OF MARCH' PREMIERE IN L.A.
So, why did Ryan stop Tweeting?
"There was a guy who was being me," he explained. "But he was Tweeting the worst stuff, like, 'Oh, tacos'.... So I got my Twitter back, and I started Tweeting. And everybody left my account because they were like, 'That guy was way funnier than you.'"
"He's better than me."
We simply can't believe that, Ryan!
So far, @RyanGosling hasn't Tweeted about his Twitter intervention. We'll have to try to convince him we really do care.
Come on Ryan, rejoin the Twitterverse!
Watch the clip of Ryan's interview with Josh, below!
Get More: Movie Trailers, Movies Blog