NEWS
Ryan Phillippe Pushes Good Music On His Kids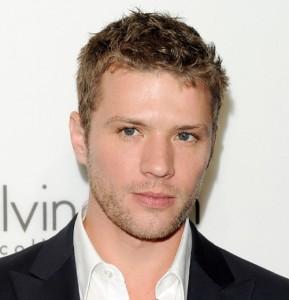 Hollywood hottie Ryan Phillippe loves his comedy! The hot actor opened up to Celebuzz about exploring more comedic films, exposing his two children to good music and one really bad audition he had with Robin Williams.
Ryan said currently he is really into Lil Wayne, Drake and Nas, but will always be a fan of the classics.
OK! GALLERY: RYAN PHILLIPPE RACES AROUND HOLLYWOOD
"I also love exposing my kids to new stuff, educating them to the point where if they hear Sinatra, or Elvis, or even Nas, they'll know who it is," Ryan told Celebuzz. "When I download hip-hop now, I always buy both the explicit and clean versions so I can play it in the car with the kids, because I want them to have a little bit of that experience as well. My son's six years old now and he wants to take breakdancing classes and learn how to beatbox."
Article continues below advertisement
OK! GALLERY: RYAN PHILLIPPE ON REESE WITHERSPOON SPLIT — "THINGS HAPPEN"
Ryan is currently gearing up for his role in the comedy MacGruber, opening May 21, and admits to being a huge comedy nerd.
One comedian who Ryan had a very awkward encounter with was Robin Williams.
"I'd always heard that, with some comedians, there was a dark side or they could be unpleasant to be around, or were constantly 'on,'" Ryan said. "I remember one time I did an audition with Robin Williams and it was horrible because he was 'performing' for the people in the room. He was deviating from what was on the page, and I was like a nineteen-year-old kid or whatever, and there was just no off switch. I feel like that kind of thing could be off-putting to be around after awhile."