NEWS
Ryan Reynolds To Get His Own X-Men Movie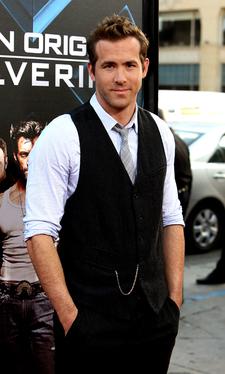 If there was one thing wrong with the Wolverine movie, it's that there just wasn't enough Ryan Reynolds for our taste.
So we're delighted to hear that the next X-Men movie is going to be all about him.
Twentieth Century Fox has just announced that it's developing Deadpool, a spin off about Ryan's character in Wolverine, reports Variety.
According to the site, Scarlett Johansson's husband will play Deadpool, the alter-ego of Wade Wilson, a mercenary who, dying of cancer, volunteers for a genetic modification experiment and becomes "an indestructible semi-sane antihero."
Article continues below advertisement
It seems that Fox is going X-Men crazy right now. Variety says that they're already working on a sequel to the Hugh Jackman movie, plus two other X-Men spin offs: Magneto and X Men: First Class.
Isn't that just a little X-Cessive?