NEWS
Ryan Seacrest Dishes on 'American Idol'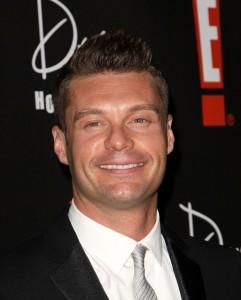 OK! caught up with American Idol host Ryan Seacrest on Saturday, who dished on who he thinks may win the competition, what's in store for the season to come, and his relationship with the soon to be married Simon Cowell.
"Casey, Lee, or Crystal!" Ryan revealed his winner predictions for AI at Wango Tango, "It's going to be interesting to see what happens this week because I think a lot of girls are voting for Casey and if he has an off night, will they continue to vote because they think he's cute?...I think that the best voices are Lee and Crystal."
Article continues below advertisement
And, with the infamous judge Simon leaving to work on his own show, Ryan confirms that he'll definitely be there to support.
RYAN SEACREST SAVES 'IDOL' CONTESTANT FROM QUITTING
"I think Simon wants me to be there for moral support in the audience! He gets a little nervous without me. It's true!," Ryan told OK!.
Needing a replacement for Simon on American Idol, Ryan discussed who he thinks would be good for the job.
"I would love for him to be on the show! Two radio guys! I'm a radio guy," Ryan spoke of Howard Stern and even 89-year-old Betty White, "We did not put her on the list but I like that idea!"
TIM URBAN TALKS 'IDOL' ELIMINATION
While the show decides who will be next at the judges table, Ryan is thinking of what to buy Simon for his upcoming wedding to Mezhgan Hussainy.
"That's a great question! I'm thinking a statue – a sculpture of me – that he could put in his courtyard with running water. No, but seriously. It's impossible to get him anything. He does have – and this is embarrassing – but he loves teddy bears and so he's got stuffed animals on his bed! I might get him a Care Bear."
Joking that Ryan will be hosting the nuptials, there may even be a chance that he finds love in the future.
"Yes, there's a chance! I don't know who, but there's a chance."