NEWS
Ryan Talks About His Troubled Marriage to Reese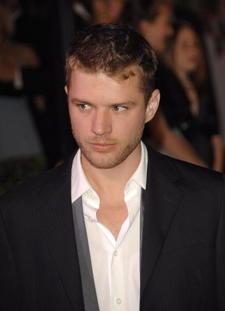 "It was a struggle," actor Ryan Phillipe says, speaking candidly about his divorce from Oscar-winner Reese Witherspoon. "There were a good four or five months of not being able to get out of bed." In an exclusive interview in the new issue of W magazine, the Stop Loss star gives a rare glimpse into what Ryan refers to as "the darkest, saddest place I had ever been."
Ryan and Reese, who many had touted as the perfect example of a solid Hollywood marriage, shocked fans and insiders alike in November 2006 when the Legally Blonde star filed for a divorce from her husband of seven years and father of her two children.
Article continues below advertisement
"I've had a lot of upheaval in my life," Ryan confesses. "I wanted to take time to make sure that my kids were okay and to build a new life that was going to be suitable to being a single parent."
And now things finally appear to be getting better for the 33-year-old. "You get through it," he explains. "It's a process that's not easy, but I get less and less sad about it every day."
As for the rumors that a relationship with co-star Abbie Cornish was behind the split with Reese, Ryan says they're rubbish. "I had difficulties in my relationship, and in my marriage, long before I ever met her."
And yet, Ryan refuses to pin down the precise nature of the connection between himself and the Aussie beauty, saying, "As far as I'm concerned, it's a friendship, and we are getting to know each other in a really difficult situation."