NEWS
Sam Lutfi Ready to Fight Restraining Order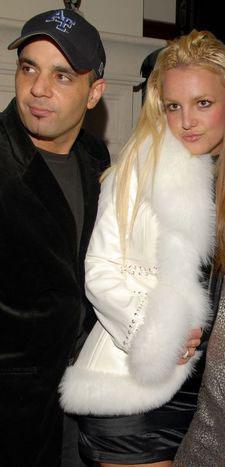 Nothing, not even a restraining order, will keep Sam Lutfi away from Britney Spears.
The pop star's former pal, who was formally served with papers two weeks ago, is fighting back and has enlisted the help of none other than Brit herself to overturn the restraining order.
According to a News of the World report, Sam, who's banned from going within 250 yards of the pop star, contacted Britney via a third party to sway the 26-year-old back on his side.
Article continues below advertisement
"I am going to call Britney to the stand so she can tell the world how I was helping her," Sam reportedly said. "I am innocent. I am Britney's friend and would never hurt her."
That's hard to believe based on Lynne Spears' testimony for the restraining order, in which she revealed Sam had been secretly drugging Brit and controlling every aspect of her life. But in Sam's mind, that doesn't warrant a restraining order, and he's prepared to "fight all the way" to regain access to Britney, his spokesman Michael Sands says.
"Sam is a good guy who does not agree with this restraining order," he says.
The 33-year-old is ready to duke it out in court in a March 17 hearing, where he'll claim Britney had access to drugs from other visitors in her home and fears her life is being taken over by her dad and co-conservator of her assets, Jamie Spears.
And as for Brit? It sounds like she's tired of being told what to do too.
"She is fighting to get control," a source says.