NEWS
Sam Lutfi Suing Britney Spears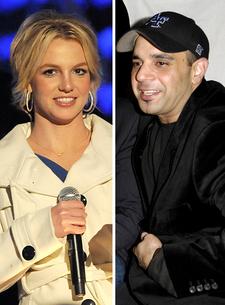 The minute Britney Spears isn't embroiled in one legal battle is sure to be a wonderful moment for the formerly troubled pop star – but that's not going to happen just quite yet. Sam Lutfi, former creeptastic constant companion has filed a lawsuit against the pop star, reports TMZ.
Lufti, who also tried to be named Britney's conservator earlier this week, (after Britney was granted a restraining order against him and old flame Adnan Ghalib) claims that the Spears family "began a campaign of slander, libel and defamation aimed at discrediting, destroying and physically and emotionally intimidating Lutfi in order to drive him out of Britney's life." Lufti's also looking to collect on some unpaid management fees he says he's owed.
Article continues below advertisement
Brit's parents have said that they believed Lutfi deliberately kept Britney drugged in order to control her. While under Lutfi's influence, Britney shaved her head, attacked a paparazzi with an umbrella, and was admitted to the hospital. Since father Jamie Spears took over his daughter's affairs she's released a hit record, regained her formerly fit body, increased her visits with her children and planned a tour for this spring.