NEWS
Sam Lutfi's Sis: Brit Wants Help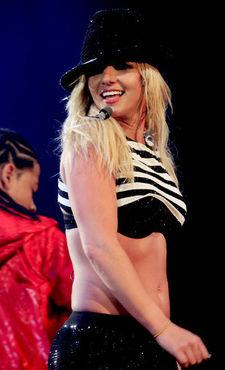 There's a new twist in the ongoing battle between Jamie Spears, conservator over the affairs of his daughter, Britney Spears, and Sam Lutfi: Sam's sister Christina Lutfi testified in court yesterday that the star is afraid of her dad and wants her own lawyer, according to the Associated Press.
Jamie and his attorneys are looking for a long-standing restraining order against Sam, the man whom many see as partly responsible for Brit's very public fall from grace in 2008.
Article continues below advertisement
However, even though Sam had agreed not to contact Brit under a previous agreement, Christina Lutfi says she snuck a prepaid cell phone from her brother to Britney while at a Beverly Hills hotel sauna so the two could be in touch.
Christina also testified that Britney told her she was afraid of her father and wanted to hire her own lawyer. She says she called the number often to check on Brit. However under questioning, Christina couldn't remember the number of the phone she gave to Britney or one of her brother's cell phones.
The L.A. judge extended the temporary restraining order until closing arguments on April 21.
MORE PICS OF BRIT!