NEWS
Sam Paints Adnan as the Bad Guy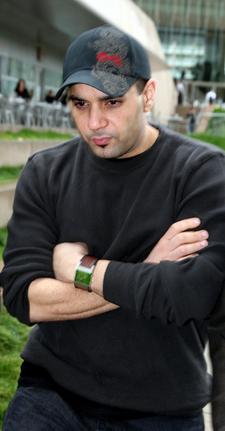 For a while it seemed like Sam Lutfi and Adnan Ghalib were in cahootz in their plot to get Britney Spears back under their control.
But thanks to poppa Spears, things haven't exactly worked out for Brit's ex-friend/manager and her ex-paparazzo boyfriend. And now it looks like Sam has adopted the "every man for himself" strategy.
According to TMZ, Sam just filed with the court, in which he says he had no direct contact with Britney, but that Adnan did!
Article continues below advertisement
Sam, who has been ordered to stay completely clear of Britney with no contact, claims, "I did not initiate direct communication with Britney Spears. Although I did receive text messages from her, all responses to those messages were conveyed to Britney through others, including...Adnan Ghalib."
Sam does say he has "exchanged text messages with Ms. Spears."
CLICK HERE for the Details of Sam's Texts to Britney!
Lutfi also claims he never threatened any act of violence against Britney or her family.
But Brit's head of security filed his own declaration basically saying Sam is a liar and that he witnessed him try "to contact Ms. Spears by sending text messages to her hairdresser.
TMZ has also got a transcript of the text message Sam allegedly got from someone claiming that Jamie Spears was going to make "some horrible accusations regarding you."