NEWS
Samantha Harris Weighs in on DWTS Cast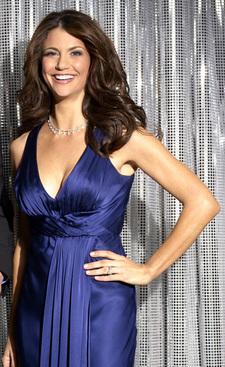 With six seasons as co-host of Dancing With the Stars under her belt — and a seventh about to start — Samantha Harris is more qualified than just about anyone to give us some insight into the newest cast of celeb characters slated to take the dance floor.
"What a fabulous, big-name group," the gorgeous gal, who recently joined the folks over at The Insider tells OK!. And though she has yet to see any of the celebrity contestants' dance moves, she says, "I think we're in for a few surprises. Steve-O and Denise Richards could be dark horses."
Article continues below advertisement
In fact it's that dark-horse allure that Samantha, who joined the hit ABC show in its second season, thinks distinguishes this group of stars.
"This season is filled with you-never-know-what-to-expect competitors. Steve-O, Lil' Kim and Steve "The Woz" Wozniak?! His ex-girlfriend, Kathy Griffin, told me he's such a prankster — so I can't wait!"
CLICK HERE to see what Samantha thinks about each of the celebrity hopefuls!