NEWS
Sam's Bizarre Legal Maneuver?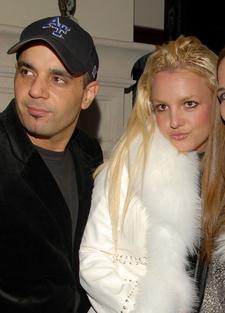 In a bizarre move on Thursday, publicist Michael Sands, who used to be the mouthpiece for Kevin Federline's attorney Mark Vincent Kaplan, but who now represents Britney Spears' strange little friend Sam Lutfi, attempted to file a motion with the court to have both the pop star's custody and conservatorship hearings moved to the jurisdiction of a federal court.
The papers, delivered by Sands but not yet reviewed by the judge, were drafted by lawyer John Eardley, who has offices in Jericho, NY, and Washington, DC.
Article continues below advertisement
According to the document, Eardley argues that the federal courts should take both cases and claims, among other things, that Britney has been "stripped of her right to access counsel of her choosing... denied access to her motor vehicles... denied the right to associate freely with her friends," and perhaps most telling, "denied the right to her finances."
One case insider tells OK! that Sam is obviously behind this latest move. "He's upset because he can't see Britney and have her pay him money," explains the insider. "If Sam gets paid, then he can pay the lawyer and Sands. It's all ludicrous."
As for whether there is any merit to this motion, the insider tells OK!, "I'd be willing to bet that aside from Sam and Sands grandstanding on the courthouse steps, this is the last we hear about it."