NEWS
Samuel L. Jackson Honored By Kidney Foundation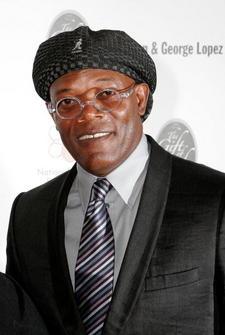 Forget an Oscar! Samuel L. Jackson was honored with a more important honor on Saturday – the "Gift of Life" Humanitarian Award at the National Kidney Foundation.
The actor and his wife LaTanya Richardson were recognized for their dedication to the prevention and cure of pediatric kidney disease, a cause they've been at the forefront of since learning their niece needed a kidney transplant.
"We started to make connections and get educated about the process and helping our family through our knowledge," he tells OK!. "All of a sudden, our niece was able to find a cousin who finally got screened and get a kidney and now she's sort of a walking miracle for all of us because she'd been sick for a long time."
Article continues below advertisement
Since her transplant, his niece is now "doing great" and the 59-year-old actor is now focused on raising more awareness for kidney-related diseases with George Lopez, who famously received a kidney transplant from his wife Ann.
"We found out about George and started getting involved in the Kidney Foundation, we got more involved and found that it wasn't as hopeless as people made it seem all along and we started to work with him and make connections," Samuel says.
As for George and Ann, the couple, who hosted the event for the third year, have a new lease on life.
"Since we've had our operation, we've really learned to appreciate our lives more," George tells OK!. " You know, I never know how long this kidney's gonna last so I just enjoy every day."