NEWS
Sandra & Louis Land in New Orleans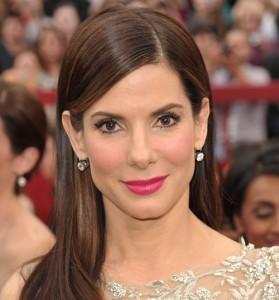 Sandra Bullock is moving on with her life and is a very busy new mom. The Oscar-winning actress was seen with her son, Louis Bardo Bullock, doing some shopping this weekend in the French Quarter of New Orleans where she is establishing a new home with her little boy.
Sandra was sure to keep Louis under wraps as they shopped with an entourage in the French Quarter, TMZ reports.
Article continues below advertisement
Sandra and little Louis stopped in a local art gallery during their shopping trip, according to TMZ.
On their way out of the shop, Louis was brought to the car by someone from the security entourage, while Sandra walked behind.
Sandra's estranged husband Jesse James was nowhere in sight.
MORE ON:
Louis Bardo Bullock
Two months before Jesse's cheating scandal went public, the couple quietly adopted Louis.
For now Sandra has sole custody of Louis, who named after legendary musician Louis Armstrong, a New Orleans native.
Check Out the Video of Sandra and Louis Shopping on TMZ.