NEWS
Sanjaya Returns!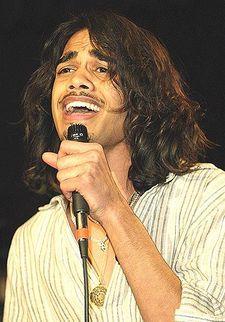 Forget the season finale. This is going to be the real highlight of American Idol 2008: the legend that is Sanjaya is to return to the stage.
The hero of season six has been working the bar mitzvah circuit of late, but will be reliving his glory days next week on American Idol Extra.
The 18-year-old from Federal Way, Washington, won America's heart last year by making it to seventh place, despite Simon Cowell despising every last note that passed his lips.
Article continues below advertisement
The song getting that special Malakar treatment next Thursday will be the until-now beautiful country classic, Always On My Mind by Willie Nelson.
You can see Sanjaya on American Idol Extra, airing Thursday, May 15th at 7:00 & 10:00 PM ET/PT on the Fox Reality Channel.