NEWS
Sara Evans "Has Found an Amazing Person"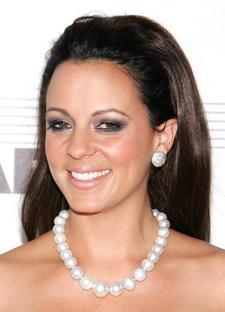 Country star Sara Evans has found her "happily ever after" with the surprise announcement of her engagement to Jay Barker, a former University of Alabama football player and radio host.
"He's a great, Christian guy," a friend of Sara tells OK!."Everyone loves him and thinks he's so good for her."
Shortly after finalizing her divorce from Craig Schelske in September, the 37-year-old singer was introduced to Jay, 35, through a mutual friend who was helping both recent divorcees deal with their marriages gone awry.
Article continues below advertisement
"Sara has such young children that she would never jump into anything unless she found an amazing person," explains the pal. "And she sure did!"
The friend also says that this new man in Sara's life is one heck of an upgrade from ex-hubby Craig. "He always put the pressure on her to be the breadwinner. Jay has his own money and doesn't need her to support him."
Talk about a great future husband, OK! has learned that Jay even bought his bride-to-be a new Hummer to go along with the ring! And with a combined brood that counts seven kids deep — Sara has three kids and Jay's already a father of four children — they're going to need some extra room on long car trips.
The happy couple spent last week and Easter together as one big happy family.
"I would imagine the wedding to be sometime this summer," the friend mentions.
By Alisandra Puliti