NEWS
Sarah Jessica Parker Is Inspiring, Says Co-Star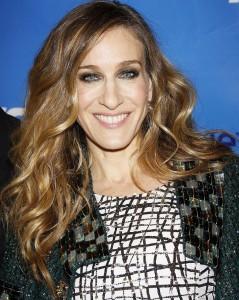 Jessica Szohr found a role model in Sarah Jessica Parker while shooting the comedy I Don't Know How She Does It.
"She's so wonderful and so sweet," the former Gossip Girl star, 26, tells me at DKNY's Sunglass Soiree held at The Beach at The Dream Downtown. "To see someone who's a mom and travels and is a fashion icon and a wonderful wife, to see how she keeps it all together, and still has a huge smile on her face, and is just so genuine … it was very inspiring and awesome."
Article continues below advertisement
She continues, "It's ironic because it's like the character she plays - a woman who has a full-time job, as a mom, as a wife, and a profession – to see her do that, and play this role, was neat."
Although Jessica didn't meet her twins Loretta and Tabitha, now 2, during the two times their paths crossed on set, Sarah Jessica showed her photos.
"She talks about them all the time," she says. "They have an amazing family."
Here's my pic with Jessica:
I Don't Know How She Does It hits theaters next month.