NEWS
Sarah Lane's Natalie Portman Dance Double Claims Denied By Filmmakers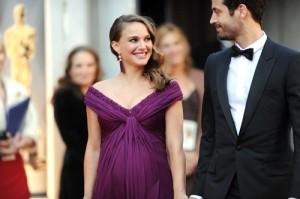 Article continues below advertisement
"There are articles now talking about her dance double American Ballet Theatre dancer Sarah Lane that are making it sound like Lane did a lot of the work, but really, she just did the footwork, and the fouettes, and one diagonal phrase in the studio," he said.
Sarah then spoke out against Benjamin's claims to Entertainment Weekly.
"On the full body shots, I would say 5 percent are Natalie," Sarah said. "They wanted to create this idea in people's minds that Natalie was some kind of prodigy or so gifted in dance and really worked so hard to make herself a ballerina in a year and a half for the movie, basically because of the Oscar. It is demeaning to the profession and not just to me. I've been doing this for 22 years…. Can you become a concert pianist in a year and a half, even if you're a movie star?"
"I mean, from a professional dancer's standpoint, she doesn't look like a professional ballet dancer at all and she can't dance in pointe shoes," she added. "And she can't move her body, she's very stiff."
OK! NEWS: NATALIE PORTMAN'S FIANCÉ DISSES NOTION OF BLACK SWAN BODY DOUBLE
And now, filmmakers at Fox Searchlight released a statement over the weekend adding their side to this big Black Swan dancing debate.
"We were fortunate to have Sarah there to cover the more complicated dance sequences and we have nothing but praise for the hard work she did," the statement said (via ABC News). "However, Natalie herself did most of the dancing featured in the film."
Do you think this will be the end of the argument? Or do you think mom-to-be Natalie should release a statement too?