NEWS
Sarah Palin: Levi's 'Playgirl' Porn is "Heartbreaking"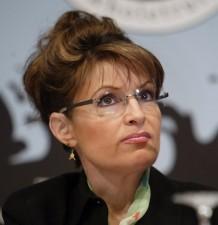 Sarah Palin appeared on Oprah Winfrey today and while she did tell Oprah that Levi Johnston has an open invitation to Thanksgiving dinner, she also said that the "porn" he is doing is "heartbreaking."
"I hear he goes by the name Rikki Hollywood now," Sarah told Oprah about the father of her grandson Tripp.
Levi's photo shoot for Playgirl was supposedly being shot today.
"I call that porn," Sarah said. "A bit heartbreaking to see the road he's on right now."
Article continues below advertisement
Wonder if "Rikki" will attend Thanksgiving dinner or not?