NEWS
'Sarah Palin's Alaska' Pulls Epic Ratings for TLC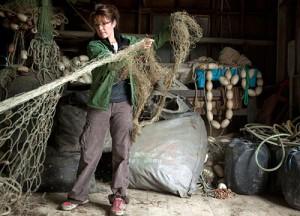 Watch out Kate Gosselin! Sarah Palin is hot on your heels — No, actually viewing audiences find her more interesting! Sarah Palin's Alaska brought in epic ratings last night for TLC; even bigger than Jon, Kate and their plus eight brood.
Sarah's new reality show broke TLC's rating records Sunday night, attracting 4.96 million viewers, according to TV Newser.
Article continues below advertisement
The reality show What Not To Wear held the record in 2003.
According to Newser, 1.8 million adults between 25-54 tuned in while 1.6 million between 18-49 watched the show.
The 2008 vice presidential candidate has explained the show is filmed in her "backyard," and highlights her life of family fun.
"I'd rather do this than be in some stuffy old political office," she has said of her new reality show. "I'd rather be out here being free!"