NEWS
SATC Hunk Becoming Less Sexy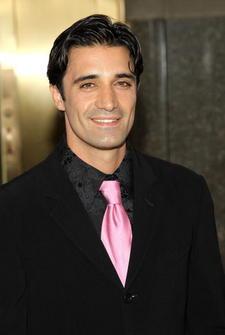 Hunky Sex and the City star Gilles Marini, who's famous for his rock-hard bod and racy, revealing shower scenes, won't have his washboard abs much longer.
"I'm trying to put on as much pounds as possible," the French actor revealed to OK! at the Grassroots Soccer United Match to raiseawarenessfor HIV/AIDS. "I'm playing an overweight bad guy who's 210 and I'm 175."
So how is Gilles putting on the weight?
Article continues below advertisement
"Eating a lot of crap all day long," he says. "Usually I don't eat pasta and bread and that's all I'm doing. My body is in shock ever two seconds. 'What are you doing to me?'"
But don't worry ladies — If a Sex and the City sequel happens soon, Gilles says he'll have no problem whipping himself back into shape and baring it all again.
"I would love to!" he tells OK!. "If I have to play Dante, he's wide open and it's all good. I'm ready any time for it."