NEWS
Too Much Pressure! Savannah Guthrie Confuses Matt Lauer & Her Husband After Early Return To 'Today'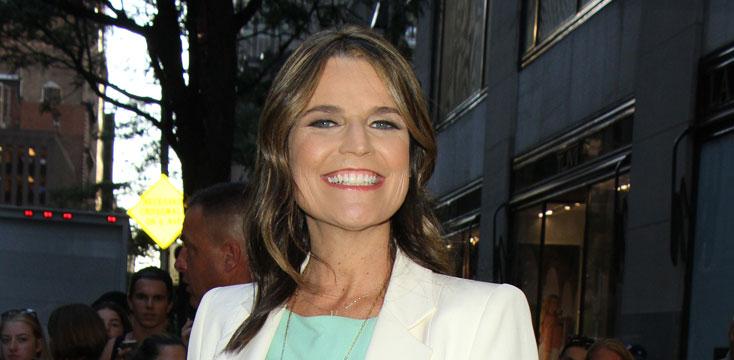 Is Savannah Guthrie crumbling under pressure? The television personality made a major flub up just one day after her early return to the Today show.
On the heels of rumors of NBCs plans to replace her with Megyn Kelly on the morning show, Guthrie appears to be making desperate attempts to make her mark on the show in order to keep Kelly out.
Savannah, who has been out following a maternity leave for her newborn son, Charles, made a major slip up Tuesday when she accidentally confused Matt Lauer with her husband Mike Feldman.
Article continues below advertisement
As she was sharing a story with Sheinelle Jones and Al Roker about how her hubby complains that he's not getting enough sleep after welcoming the newborn, the co-anchor called her husband Matt instead of Mike.
"Breaking news!" Jones immediately chimed in. "Anything you want to talk about?" Guthrie quipped back, "Where is my Freud textbook? That's not the first time that's happened."
"That's our secret," Lauer said before Guthrie added, "This is what happens when you leave. It all falls apart."
The Tuesday morning mix-up has left some people wondering if perhaps it was the cause of Savannah being under too much pressure given the supposed news that Megyn will eventually take her place completely once she starts in September.
Guthrie also made her return to the show four days early — another sign that has some viewers speculating that she may be desperate to secure her spot on the popular morning show.