NEWS
Scarlett Johansson Phone Hacking Scandal: FBI Arrests Suspect in "Operation Hackerazzi"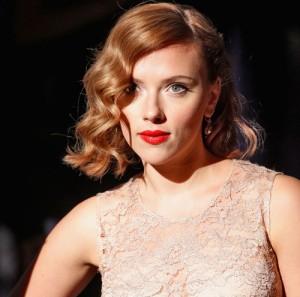 Scarlett Johansson's strong stance against privacy invasion has led to the arrest of a suspect in the celebrity phone-hacking scandal which most recently targeted the 26-year-old actress and other young Hollywood stars, including Vanessa Hudgens and Jessica Alba.
The investigation was led under the code name "Operation Hackerazzi," Radar Online reports, and has been targeting the "cyber culprit who broke into the stars' cell phones and shared their private photos with the world."
Article continues below advertisement
Scarlett was the most recent victim of the scandal.
The alleged offender is rumored to be from Florida and reportedly ran the operation by himself.
"Federal officials will conduct a news conference to announce arrest/federal charges filed in Operation Hackerazzi, which involved computer intrusions targeting individuals associated with the entertainment industry,'' FBI spokesperson Laura Eimiller told Radar Online.
Last month, after the photos were leaked on the Internet, Scarlett addressed the subject with CNN.
"Just because you're in the spotlight, or just because you're an actor or making films or whatever, doesn't mean that you're not entitled to your own personal privacy," she explained. "I think no matter what the context, if that is besieged in some way, it feels unjust. It feels wrong."