NEWS
Scarlett Johansson Speaks Out on Privacy Invasion: 'It's Unjust'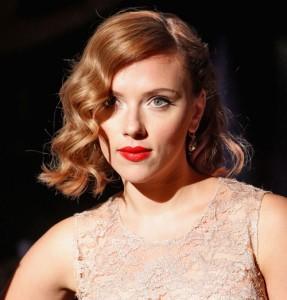 While Scarlett Johansson never confirmed the recent naked photos of her likeness that surfaced on the Internet were actually her, the actress and her camp have been on a campaign against the invasion of privacy, making sure the photos were removed. Scarlett is now speaking out as an advocate for celebrities who fall victim to very public invasions of privacy.
Two weeks after the photos were leaked on the Internet, Scarlett addressed the subject with CNN.
Article continues below advertisement
OK! NEWS: SCARLETT JOHANSSON ALLEGED NUDE PHOTOS LEAK ONLINE; FBI INVESTIGATION UNDERWAY
"Just because you're in the spotlight, or just because you're an actor or making films or whatever, doesn't mean that you're not entitled to your own personal privacy," she explained. "I think no matter what the context, if that is besieged in some way, it feels unjust. It feels wrong."
Nude photos, allegedly of Scarlett, were reportedly hacked from her cell phone and uploaded online.
The FBI was contacted because the violation of privacy is a criminal and punishable act.
Scarlett, 26, was reportedly part of a similar investigation earlier this year.
Watch her interview with CNN below.