NEWS
Scarlett Johansson Talks President Obama's Style at Fundraiser: "Casual Cool"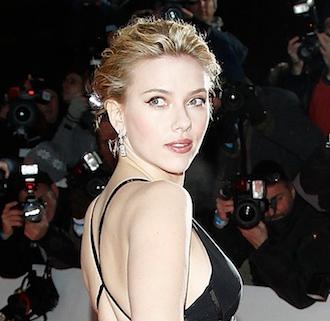 Last night in NYC, the stars came out to launch Runway to Win, an effort by American fashion designers to support President Barack Obama's re-election campaign.
Scarlett Johansson co-hosted the event with Vogue editor-in-chief Anna Wintour and talked about selling cute T-shirts and tote bags as a way to shine a light on the election.
OK! NEWS: SCARLETT JOHANSSON DENIES RIFT WITH MOM OVER MONEYShe told reporters (via E! News), "I think the most important thing is that the fashion world has an international spotlight shown on it. To be able to use that spotlight on a cause like this is incredible."The star of We Bought a Zoo mentioned she doesn't "ask people to go in and vote for Obama" and instead, she simply asks them to vote. "You have to voice your opinion," she added.OK! NEWS: SCARLETT JOHANSSON OPENS UP ABOUT INDEPENDENCE POST-MARRIAGEScarlett was also quick to voice her own opinion about the stylish first couple. So, who has a better style sense — the president or First Lady Michelle Obama? "I think they're just a very stylish couple in general," said Scarlett. "They both have a casual cool about them."
Article continues below advertisement