NEWS
Scott Ruffalo's Death Ruled Homicide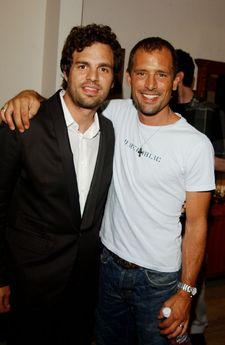 In a surprising turn of events, the L.A. County Coroner's Office has ruled 39-year-old Scott Ruffalo's death a homicide – not a suicide as previously reported.
The investigation closed on Wednesday. Coroner spokesman Craig Harvey says someone shot Ruffalo in the head, but have yet to name any other suspects.
Beverly Hills police arrested, but later released a 26-year-old woman whom they suspected of the shooting. The woman's attorney said at the time of her release that Ruffalo shot himself in the head playing Russian Roulette.
Article continues below advertisement
So far she has not been re-arrested. Police have not released a motive in the case. Ruffalo, who is the brother of actor Mark Ruffalo, was shot and killed early Dec. 1. He died a week later.