NEWS
Scout Willis Arrested in NYC, Charged with Two Misdemeanors!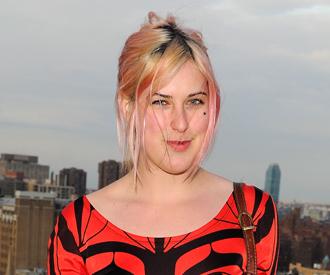 Demi Moore and Bruce Willis' daughter Scout was arrested in NYC last night after allegedly drinking a beer in public.
The arrest happened in Union Square at around 7 p.m., according to the Daily News. Scout was holding an 8-ounce Pakistani beer when a transit cop spotted her, court documents say.
OK! GALLERY: ASHTON KUTCHER & SCOUT WILLIS TAKE DEMI MOORE OUT FOR A BIRTHDAY LUNCH
Scout, who is 20, allegedly gave the officer a fake I.D. with the name "Katherine Kelly." The cop reportedly didn't fall for the I.D. and eventually discovered who she was when Scout confessed that the I.D. was not hers.
Article continues below advertisement
"My name is Scout Willis," she told the officer, according to the criminal complaint. After pulling out her real California driver's license, she allegedly said, "The first I.D. isn't mine. My friend gave it to me. I don't know Katherine Kelly."
The celebrity spawn, who is a budding singer, was charged with two misdemeanors — one for breaking the city's open container law and the other for criminal impersonation.
OK! NEWS: TALLULAH BELLE WILLIS CITED WITH UNDERAGE POSESSION OF ALCOHOL IN L.A.
The Brown University student was released without bail today and ordered to return to Manhattan Criminal Court on July 31.
Scout's arrest comes three months after she was criticized for participating in a Twitter stream in which she "confessed" she hated her parents, took drugs and was hit on by a famous photographer. She eventually revealed that her comments were a part of a "hoax" that was planned for a school project on social media evaluation.