NEWS
Seal Opens Up About Split from Heidi Klum: "I Think We Were Shocked"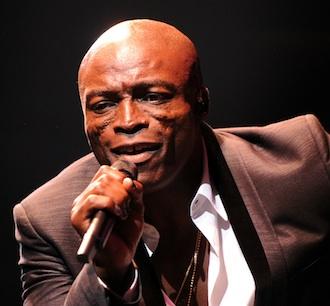 Talk about timing! Seal is set to appear on today's episode of The Ellen DeGeneres Show, his first television appearance since announcing his separation from Heidi Klum on Jan. 22.
OK! NEWS: SEAL IS SPOTTED FOR THE FIRST TIME SINCE SPLIT WITH WIFE HEIDI KLUM According to USA Today, Ellen told him the news was a shock. "I think we were shocked," he replied. "You go into these things with the greatest intentions when you say 'I do' and you say 'til death do us part.' Those vows hold value. They are not just words." Then he added, "These things happen." He also echoed the statement they released by indicating "you just grow apart after a while." Seal also praised the Project Runway star for giving him "four incredible gifts...four beautiful children." He added, "She is still, in my opinion, the most wonderful woman in the world....We still very much love each other." OK! NEWS: HEIDI KLUM & SEAL CONFIRM SEPARATION — "WE HAVE GROWN APART" So, considering he still wears his ring and said it's "a token of how I feel about this woman," maybe we're all in denial they will no longer be husband and wife? He explained, "It's not a question of we were never to follow suit of some breakup or separations that you hear about, especially in our industry. It's a shame. To say that neither of us were grieving would be an out-and-out lie (and I don't mind telling you that). I think the operative here is that we are civil to each other and we both have a tremendous amount of respect and love and we try and do this with as much dignity as we possibly can. "And, of course, when you have four children, you hope and pray that the rest of the world will respect that we have four children and that their little hearts are at stake, too."
Article continues below advertisement