NEWS
Seal Removes His Wedding Band From Heidi Klum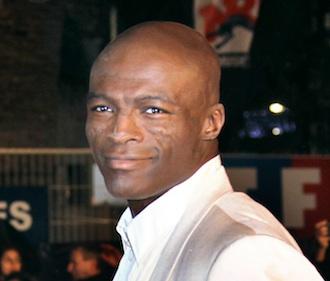 Let's face it: Most people were shocked and downright sad when news broke that Heidi Klum and Seal were splitting up.
Perhaps one saving grace was the fact that they continued to wear their wedding bands but alas, that has also become a thing of the past.
OK! NEWS: HEIDI KLUM & SEAL ARE REUNITING? Seal was photographed arriving in Australia yesterday without his wedding ring, so one can only speculate that he won't be putting it back on any time soon. Just a few weeks ago, he explained to Ellen DeGeneres he had all intentions of wearing it. "I think it's just pretty much a token of how I feel about this woman," he said. OK! NEWS: HEIDI KLUM SPEAKS OUT FOR THE FIRST TIME AFTER SPLIT FROM SEAL "We have eight years. Eight wonderful years together. Just because we have decided to separate doesn't necessarily mean you take off your ring and you're no longer connected to that person." Although Seal's ring finger was bare, according to E! News, just last night Heidi was spotted at a steakhouse with her wedding band fully intact.
Article continues below advertisement