NEWS
'Bachelor' Couple Sean & Catherine Lowe's Marriage Advice Is SERIOUSLY Foolproof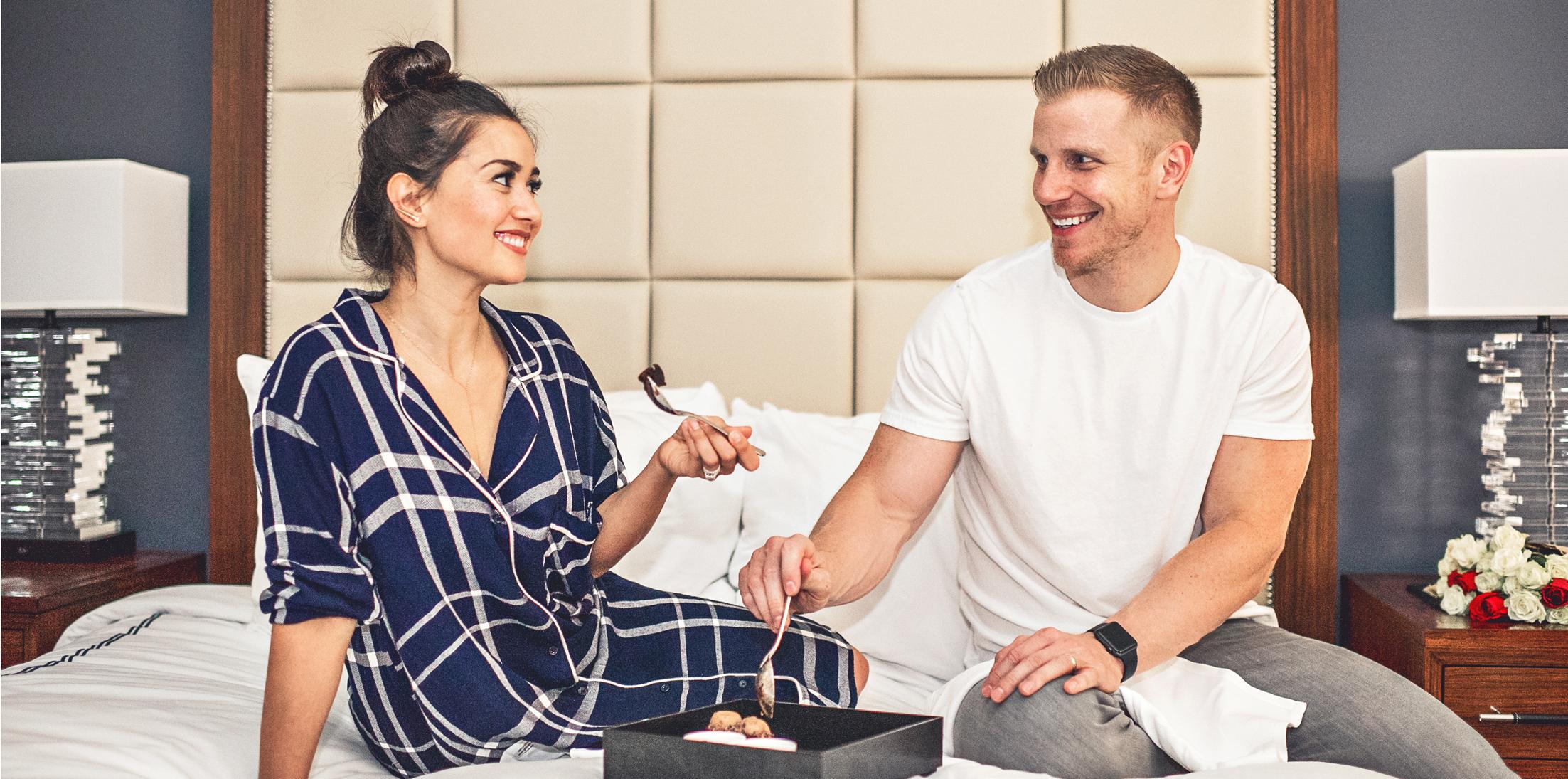 With all the recent drama going on throughout the Bachelor franchise, it's easy to forget that the actual purpose of the show is to have regular people find their one true love. One couple that's managed to steer clear of the drama, and actually beat the Bachelor odds to find their life partner, is Sean and Catherine Lowe. The picture-perfect couple and fan favorites have been going strong for nearly four years! They've gotten married (one of two Bachelor couples to actually do so), welcomed a child together (a son named Samuel, who recently turned one) and even gone into business with one another! However, as Bachelor fans know, these two (who recently partnered with Chase Marriott Rewards Credit Card to give away $500 Marriott gift cards to 10 winners to allow people to break free and enjoy a day of "me time") have also faced their challenges –who could forget their stint on Marriage Boot Camp?
Article continues below advertisement
OK! recently caught up with the family-of-three to find out what they've been up to – how's their marriage, if they're thinking of expanding their family, how they think they beat the Bachelor relationship curse -- and of course we got their thoughts on the current season of The Bachelorette, plus, much more!
OK!: You all recently went into the furniture business together. How has it been working as a married couple?
Sean: It's been great. Catherine and I are pretty unique in the sense that as a married couple we're always together – we both work from home, we just have this unique dynamic between the two of us and we always have. We're best friends.
OK!: What has been the greatest challenge you two have faced since becoming parents?
Sean: We were really blessed to have a super calm, chill baby. I think the toughest part, in the beginning, was figuring out the division of labor in the house. The mom is going to have so much responsibility on her shoulders from the get-go, obviously. So for my perspective as a dad, I was trying to figure out what can I do to make mom's life a little easier. That's not always easy, so it took awhile to kind of figure out our roles.
Article continues below advertisement
OK!: How is Samuel?
Catherine: He's about to walk. Right now, he's mimicking and doing fierce head nodding/shacking. He's just so aware and very present with us.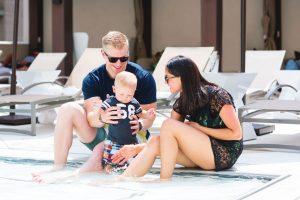 OK!: Do you all have plans to add to your family?
Catherine: Probably, in the somewhat near future. We have talked about having a big family. Before Samuel was born, we were like 'we want to see what he looks like.' So now, I'm like 'what's the next one going to look like?' Are they going to have the same demeanor as him? We're hoping, fingers crossed! So yeah, It's something we haven't really solidified but we're discussing.
OK!: Would you want a boy or a girl?
Catherine: I don't know.
Sean: A girl!
Catherine: That's the first I'm hearing of that.
Sean: I want a girl that looks like her mom.
OK!: How have you all continued to work on your marriage, post-Marriage Boot Camp?
Sean: We have a marriage group that we're a part of through our church, with five different couples and we meet twice a month. That's probably been the most helpful thing we've ever decided to do. Everyone knows marriage is tough. Sometimes you can isolate yourself and think, we're the only ones who feel this way, and we're the only ones that this is happening to but that's hardly ever the case. If you talk to other married couples. They'll say, 'oh yeah, we're going through that too.' Or 'we've been through that, here's how we got out of it.' So that's been really useful. Our top priority is having a loving successful marriage. We know that it takes work, so we're going to continue until probably the day we die to work on it.
Article continues below advertisement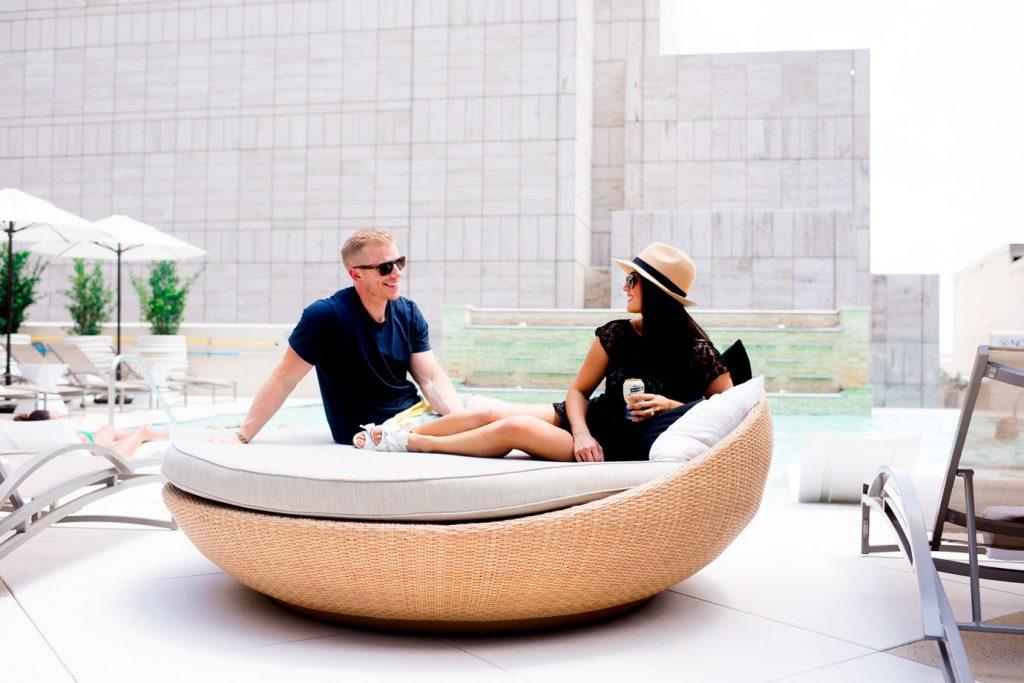 OK!: You all have been married for three years now, why do you think you're one of only two couples from The Bachelor to actually get married and start a family?
Sean: We made the decision to commit to one another a long time ago. Through thick or thin we're going to commit to this relationship and we're going to make it work. Of course, we made those same vows when we got married. I think it's really challenging, post-show, with the attention and notoriety that you start to receive. You're pulled in all kinds of different directions, which makes a relationship, really really difficult. I can see why the success rate is not very high because it's a really challenging thing to do. Especially when you're taking two people who don't already live in the same city – it's tough. But, Catherine and I have committed, and we're so grateful we have because our relationship now is a lot stronger and healthier than it ever was.
OK!: Do you all feel pressure to be this perfect Bachelor couple?
Sean: I don't think we do. Instagram has allowed all the people who watched us on The Bachelor to continue following our lives and it's really cool because we see nothing but encouragement. These people that follow us are so nice and they're always giving us uplifting words and advice, things like that. So I don't think we feel pressure. I think the reason that we decide to share our lives so much through Instagram, Twitter, and everything else is the fact that people who follow us are so great so it feels really good to share a piece of our lives with them.
Article continues below advertisement
OK!: What are your thoughts on Rachel Lindsay's season of The Bachelorette thus far?
Catherine: We've been watching a little bit – we've just been super busy. But, I love Rachel as The Bachelorette. She's such a genuine person and so smart, and everybody just seems to just take to her. I don't think there's a fake bone in her body. I just really enjoy watching her conquer that really hard role.
OK!: Any chance of the Lowes returning to reality TV?
Sean: I don't think so. We're so busy right now with our own personal business ventures and everything else. We're really happy with the way life is right now.
From now until June 30, 2017, Marriott Rewards credit cardholders and members are eligible to enter for a chance to win one of 1,000 free nights at more than 4,000 participating Marriott Rewards hotels worldwide, including top tier properties. Cardholders who opt in and use their card for purchases before June 30 will receive additional entries for every transaction made – that's one step closer to a free night. Visit http://www.1000NightsofSummer.comto enter.