NEWS
Sean Kingston's Passenger Says He Was Driving "Really Fast" & Lost Control of Jet Ski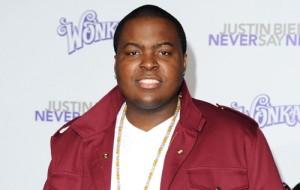 The female passenger who was riding with Sean Kingston when he crashed his jet ski into a bridge this weekend is speaking out. Cassandra Sanchez says the singer was driving "really fast" before the accident and she begged him to slow down.
OK! NEWS: SEAN KINGSTON'S RESCUER SAYS HE WAS "PUKING UP BLOOD" AFTER JET SKI ACCIDENT
Sanchez, a longtime friend of Sean's, told TMZ she was riding on a jet ski with Sean and her friend was riding on another jet ski with his buddy.
Article continues below advertisement
"Both jet skis pulled out of the dock at the same time and we were going so fast we just blasted past them," Sanchez explained. "When we turned a corner and crashed... they were so far behind us they didn't even see us crash."
She also claims she tried to get Sean to stop before the crash screaming, "We can't fit under there! Are we going to try and go under there? Sean stop!"
And according to Sanchez, Sean lost control of the jet ski because they were going "really fast."
Sanchez says she's okay overall now, but her ribs and jaw are sore.
She said Sean is expected to stay in the hospital for "a couple more weeks" and "They have a tube down his throat so he can't really talk, but he is lucid and understands what's going on."