NEWS
The Youngest Duggars Aren't So Young Anymore — See What They Look Like Today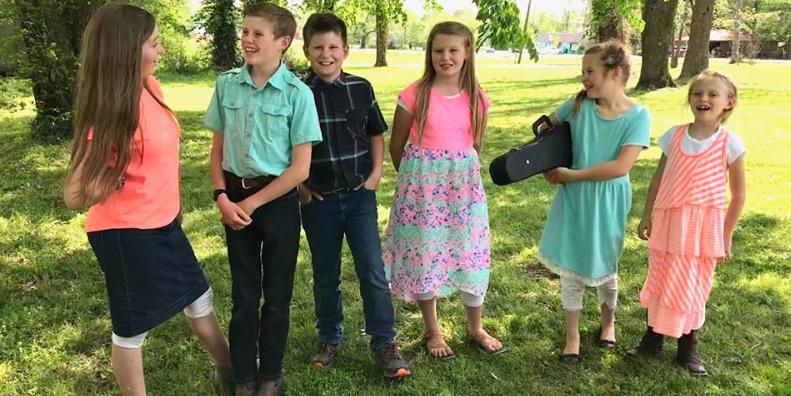 Time flies -- especially in the Duggar household.
While attention has been on Jim Bob and Michelle Duggar's grandchildren in recent years, with the family's show Counting On predominately focusing on the family's oldest children's expanding families, the youngest Duggar kids have continued to grow up outside the spotlight.
So what do they look like today?
Well, the Duggars recently shared images of their youngest kids on Facebook, updating fans on just how much they've grown up over the last few years.
Article continues below advertisement
"They grow up so fast," the Duggars captioned a photo of Johannah, Jackson Jennifer, Jordyn-Grace, and Josie. (a Duggar family friend is in the dark shirt)
The five youngest Duggars seemed to be enjoying their time together as they are all pictured smiling from ear to ear.
As Duggar fans know, Jackson, 13, is the oldest of the bunch, followed by Johanna, 12, Jennifer 10, Jordyn-Grace, 9, and last but not least Josie, 8.
What do you think of the Duggar kids' photo? Sound off in the comments!