NEWS
Selena Gomez On Boyfriend Justin Bieber: "He Understands Me"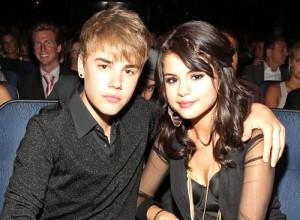 Selena Gomez is starting to be more open when it comes to her relationship with Justin Bieber. The singer/actress, who just celebrated her 19th birthday in style with The Biebs, shared why she thinks she and Justin get along so well.
"It's just nice to have someone at my side who understands me," Selena told Germany's TV Digital in a recent interview, via Hollywoood Life. "I have friends who are in show business and I have friends who are not. Of course it's great to have someone like him, who understands what it means to work in this business."
Article continues below advertisement
And while Selena and Justin can bond over fame, the young star also shared that it's nice to have friends and family to help keep you grounded.
"But on the other hand, it's also nice to talk with someone about the real world, a person who knows nothing about photo shoots and all these things," she said. "I think the secret is to have a balance of both."
Justin was sure to make Selena's birthday weekend extra special by taking her to Disney World and out for a fabulous and fancy Japanese dinner over the weekend.
To top it off — on Sunday night, Justin made a surprise appearance during Selena's concert at Pacific Amphitheatre in Costa Mesa, Calif.!