NEWS
Selena Gomez Joins Pal Vanessa Hudgens—On Her Bowling Date!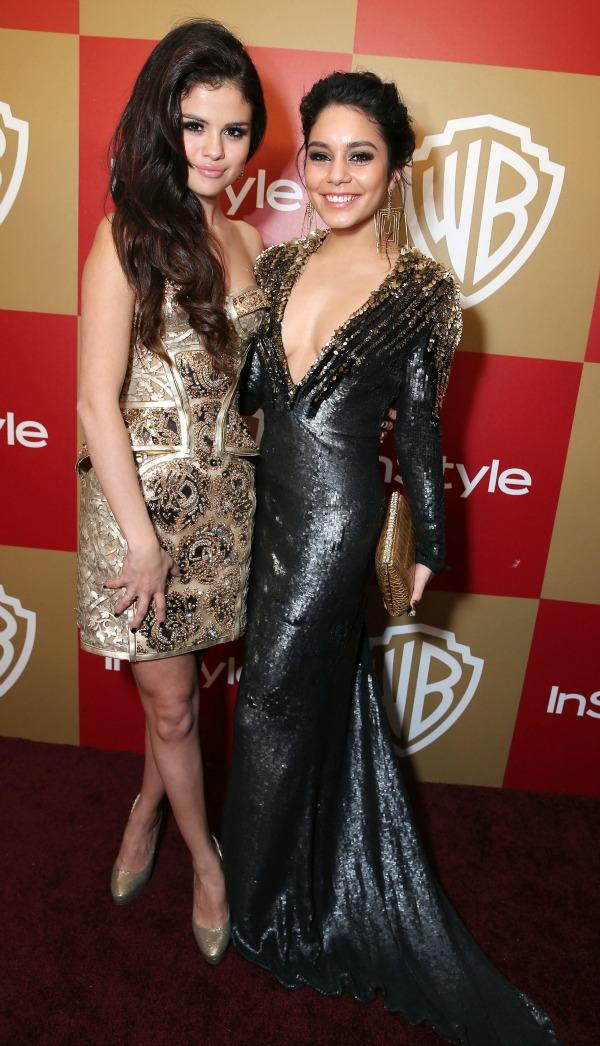 Everyone knows the best thing you can do for yourself after a big breakup is go out with your girlfriends…even if one of them is out on a date with her boyfriend? Selena Gomez hung out with pal and co-star in the upcoming flick Spring Breakers, Vanessa Hudgens AND her boyfriend Austin Butler! The threesome hit up Bowlmor Lanes Union Square in New York City on Monday night. Selena's ex Justin Bieber is also in town this week to host and perform on Saturday Night Live.
Article continues below advertisement
LATE NIGHT BOOTY CALL: YOU WON'T BELIEVE WHO JUSTIN BIEBER WAS CAUGHT MAKING OUT WITH!
Eventually the three were joined by other gal pals, but it looks like sometimes even celebs have to play third wheel! We've all been there before, girl. Luckily Vanessa and her man weren't too hot and heavy on the PDA!
The group stayed until 1 a.m., snacking on chicken fingers, crab cake sliders, and sodas. It sounds like the girls were more focused on the snacks than their scores—and we don't blame them, that sounds delish! Selena finished with a score of 76 and Vanessa an 87.