NEWS
Selena Gomez Joins Twilight Craze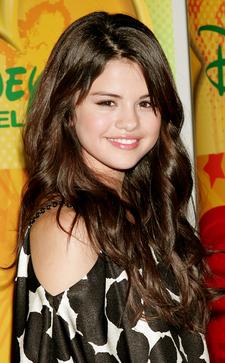 Selena Gomez has just joined the legions of devoted Twilight fans in figuring out what all the fuss is about. The Disney star admits that while she hasn't read any of the immensely popular vampire books, she did see the movie finally.
"It was good. It was really good," she told reporters Saturday at ABC's press junket for her new Disney Channel movie, Princess Protection Program. "I really liked it."
Article continues below advertisement
And while there are rumors that she and werewolf Taylor Lautner are dating, she's also come onboard with millions of Twi-hards crushing for a different star.
"I can totally see the Robert Pattinson thing now," she admitted. "That's for sure."
TWILIGHT AT MTV AWARDS:
So is Selena hugging werewolves up there in Vancouver while Taylor and Robert film New Moon and she works on Ramona and Beezus?
" No, I'm not! No," she insists, adding, "I've been really blessed to meet some really nice people when I was working in Vancouver and I'm the happiest I've been in awhile. That's all that matters."
And while she says she's happy with the people she's met, don't cast Selena as a werewolf or vampire just yet.
"Probably not," she replies when asked if she'd go for a part in the Twilight franchise. "I think I'm good in my area right now."