NEWS
Selena Gomez & Justin Bieber Adopt Puppy!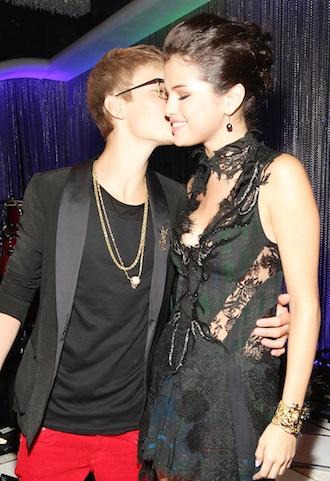 They say the first step to starting a family starts with a pet, right? Well, who ever "they" are must be right. Pop stars Selena Gomez and Justin Bieber solidified their relationship with a pooch! After visiting D'Arcy's Animal Rescue Centre in Winnipeg, Canada, they adopted a cutie patootie puppy who kept Selena company before her concert in London, Ontario.
As reported by E! News, the puppy's name is Baylor. Wonder if picking out the name was easy or hard for them to agree on? Considering the couple looked around for a few hours before deciding who to adopt, it seems they took their role as puppy parents very seriously. The owner of the shelter told E!, "It was nice that they thought of the animals and came to visit our shelter while they were on tour."
Article continues below advertisement
Looks like they already adore their new pooch, especially when Selena got sick. She tweeted, "After 12 hours of medicine, tea, 1374 cans of soup and throwing up right when I get off stage ending my night with Baylor watching friends is perfect."
It sounds like puppy aside, during the trip Justin enjoyed getting back in touch with his roots, as well as ice hockey. The couple was spotted canoodling at an ice hockey game in Winnipeg and at one point the Biebs tweeted, "Feels good to be back in #Canada — missed home."
CHECK OUT OK!'S ULTIMATE JUSTIN BIEBER GALLERY BELOW!