NEWS
Selena Gomez Requests No Birthday Presents: "Donate to Charity"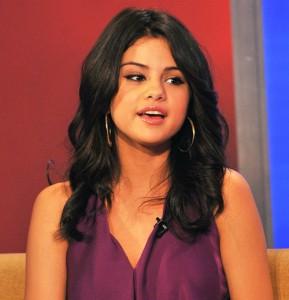 Selena Gomez's has been granted one big birthday wish: She has the day off on Friday to relax and celebrate her 19th birthday with family and friends. But the singer/actress also has another request — no presents!
E! News caught up with Selena to ask if she really wanted a low-key, "boring" birthday.
"I'm very lucky; I do have a very blessed life," she shared with E!. "I do have the day off, which is exciting. I'm probably just going to relax and take time for me, be with my friends and go to the beach."
Article continues below advertisement
Is there anything special she wants?
"I told all my friends I don't want them to give me any presents," she explained. "I want them to donate to charity."
We bet boyfriend Justin Bieber won't listen to her gracious request, and we can't wait to find out what he gets Selena for her big day.
Watch Selena talk about her birthday plans in the clip below!