NEWS
Selena Gomez Says "Bang Bang Bang" is "Perfectly About" Her Love Life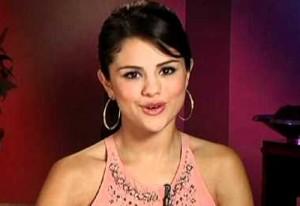 Looks like Nick Jonas and Justin Bieber are the inspirations behind "Bang Bang Bang" — one of the singles off Selena Gomez's highly anticipated upcoming album When the Sun Goes Down, which drops today! In a recent video interview, Selena suggests that the catchy ditty is about her relationships.
"I rewrote some of the lyrics to tweak it so it was perfectly about my life," Selena said in YouTube video about her new hit "Bang Bang Bang." "It's one of those songs that's a dis and a compliment. It's basically saying in a past relationship, that you may not have been treated properly and you kind of don't really like that person, but there's a new person in your life who makes you feel like you're the only person in the world that matters. So it's a sweet song… and a dis. But it's really fun."
Article continues below advertisement
Selena famously dated Nick, 18, before Justin and this song is definitely tailored to her love life.
The taste of the lyrics: My new boy knows the way I want it./He's got more swagger than you, he's got more swagger than you do.
Watch Selena talk about the meaning in the clip below and listen to her single!