NEWS
Selita Ebanks: I Was A Foster Kid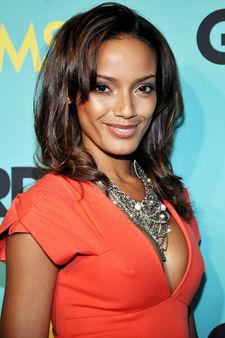 Victoria's Secret model Selita Ebanks wasn't born with a silver spoon in her mouth. The Cayman Islands native, 26, grew up in foster care.
"I was, at one time in my life, in the system – in the foster care program," the beauty says. "Growing up, it was organizations and churches, and other things such as the New Yorkers For Children program that helped mold and grow and makes me as a woman today appreciate everything."
Article continues below advertisement
She adds, "Just because that's part of your life doesn't mean it has to create the person that you'll become."
What did she appreciate most once she found a home that included seven brothers?
"The foundation of everything that my mother instilled in us was about family and having each other's back and supporting each other through everything," she tells me. "And my brothers, they definitely have my back."
That family was certainly there for her in 2007 when the stunner broke off her engagement to Nick Cannon, 28. He celebrates his year-long marriage to Mariah Carey, 40, on April 30.
"I'm so happy," Selita says. "Love is a beautiful thing. I wish everybody some love."
She adds, "If I saw him, I'd give him a high-five. Yeah! Mariah's well. I'm a huge fan of hers. I've been singing her as long as I can remember."
Article continues below advertisement
Having been previously engaged has changed her outlook on dating, and since the relationship with Nick ended, she has been linked to New York Giants player Osi Umenyiora and Kanye West.
"I learned a lot about what I need and what matters to me as a woman," Selita tells me. "It's not about rushing. It's about taking your time. Marriage is a ring and a piece of paper at the end of the day. As long as you have that foundation and that family and strength."
Having grown up in a family with seven brothers, she would certainly watch an Octomom reality show.
"She needs the ratings to support all those babies, so absolutely," Selita says. "I would Tivo it."