NEWS
Selita Ebanks is "Single and Fabulous"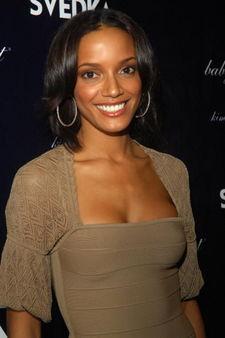 You won't catch Victoria's
Secret model Selita Ebanks crying over her recent breakup with Nick Cannon.
The 24-year-old, who split with Nick earlier this month
after a five-month engagement, glowed at The Shot premiere on Thursday night
and tells OK! she's going to enjoy being "single and fabulous" for a change.
"I'm just being a 24-year-old having fun. You know what, I'm
like, it is what it is," she says of her split.
Article continues below advertisement
Selita also offered some wise marriage advice, passed down from her mother,
who, like all moms, she says, "knows what she's talking about."
"My mama sat me down and said, 'Girl, be careful,'" she
says. "I guess I wear my heart on my sleeve. I've been blessed in that area to
experience that, but I'll carry on, I'll be back.
And back she was, jokingly flirting with an OK! guest
(pictured).
"Oh, holla. How you doing, John? I'm single, I'm an Aquarius
and I like long walks on beach," she laughs.
By Delaina Dixon