NEWS
OK! Exclusive: Serayah McNeill Shares Empire Season Finale Secrets, Why She Supports Jussie Smollett Coming Out And How Beyoncé Inspired Tiana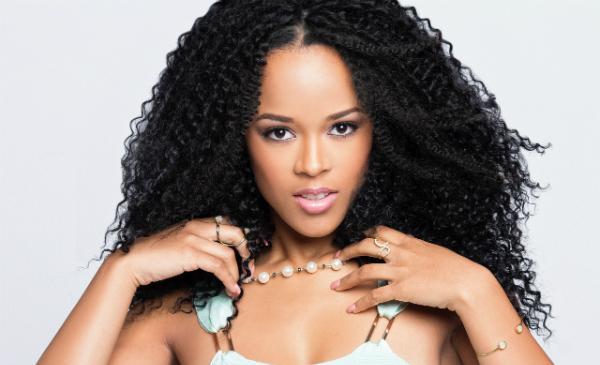 Article continues below advertisement
Empire -- created by director Lee Daniels and lead by actors Tarji P. Henson and Terrence Howard -- has been a ratings juggernaut, successfully smashing a 23-year-old ratings record as the first primetime scripted series since at least 1991 to increase its overall viewership during its first five showings, Entertainment Weekly reports.
It's certainly not everyday that an actor lands a hit with his or her first TV role. But while chatting with OKMagazine.com, McNeill admitted she had an inkling that Empire had the makings of a television smash when she first began filming scenes for the show's pilot season back in 2014. "I knew what kind of show it was, and I suspected that it would be picked up," McNeill said. "It's just a different view on television. I don't think that we've had that before, all the elements that Empire gives you and shown in such a real light."
Article continues below advertisement
OK!: This was your first television role ever. How was the transition for you once the show began to take off.
Serayah McNeill: It's very interesting. I've been wanting to do it, and I've had the thought of what it would be like. But actually doing it and being as busy as I am, it's really cool to see it unfold the way it has. Being on set, filming and being able to do the music part, it's just been a great opportunity for me.
OK!: Now you had been singing for a while before being cast as Tiana. Do you find that you are still having to inform fans that you were pursuing music prior to joining Empire?
McNeill: I do find myself having to say that because it is acting, it's television, so not many people expect us to really be talent. But we are. I am. I do sing and perform. So that's why it was a really cool role for me, because I get to really record and really perform. And then I get to act on top of that!
Article continues below advertisement
OK!: Were you nervous about having to sing and record tracks that would air on a primetime television show?
McNeill: With the names that are in the show, I was really blown away that I got the part. And I was really nervous about just performing. But it came together. Everyone is really nice and supportive on the show. And there's a lot of new talent on the show, so that made me more comfortable.
OK!: When you were first filming the pilot episodes last year, did you expect the show would be as huge of a hit as it is now.
McNeill: I suspected that it would be picked up. A lot of things happen on the show that do happen in the music industry. I felt like it would be really good. But I didn't suspect it to be number one. That was something that I wished for and think we all hoped for, but definitely I've been blown away.
OK!: One thing that stood out for me when you made your debut on the show's second episode is that you were introduced rocking a head full of gorgeous natural hair. Was that done purposely to combat some of the beauty standards women of color sometimes face in the music industry?
Article continues below advertisement
McNeill: I think it was. I auditioned with my hair big and curly, and Lee Daniels loved my audition tape. He wanted me to keep my hair just like it was in the audition every episode. It was really cool that I got to wear my big hair and I didn't have to straighten it or alter it every day. But I think it is cool to get into charachater as well -- if I did have to straighten it.
OK!: Well it definitely stood out in a good way for a lot of people.
McNeill: Yeah! Everyone was like, "Ohhh her hair!"
OK!: Now you're just one example of all the varied roles for black women on primetime TV this season. What are you thoughts on the increasing roles for black women on TV over the few years?
McNeill: I think it's amazing. We're seeing a lot of diversity within roles for black women. And I think that just opens up the way and the platform and the door for more things to happen. And it definitely encourages me that I can go in and play any role that I want or that I wish to play and actually be able to have that platform to bring it to life. I think having Kerry Washington be the lead in Scandal -- and she's so smart and she's a woman of power -- I think that's really really important just for black women in society to see, especially in entertainment. I think in entertainment there's really a lot of what society views as their everyday life. And for them to be putting that on TV is a big thing.
Article continues below advertisement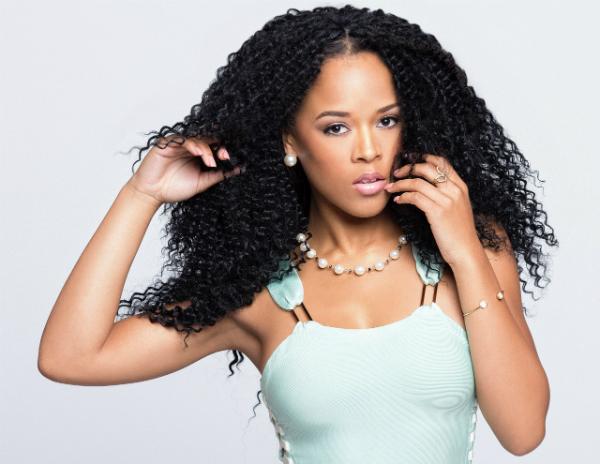 OK!: Do you have a dream role or dream actress that you'd like to work with?
McNeill: I want to work with so many people! But I think a dream role for me would be like an action character, like a Transformers or action movie or doing like a Cat Woman. That would be really really cool. I'd be interested in that.
OK!: Cat woman with the natural fro!
McNeill: Right! Hello!
OK!: How has it been working with Tarji? She is hilarious to viewers each episode, so I know she had to be just as funny for you all while you were actually filming the show.
McNeill: Those moments are really really funny, and we have to hold our laughs for cut so we don't ruin the sound. She and Terrence go at it scene for scene, ad-libs and they let them just go. I love that our writers and producers let us have a lot of free will as far as doing what's comfortable for our characters and letting us portray that. A lot of what Taraji does, she's genius and she comes up with it and it works. Everyone loves it, and it's funny in the moment as well.
Article continues below advertisement
OK!: And with the season finale coming up -- I know Snoop Dogg is supposed to make an appearance -- but what else can we expect from the show's last episode?
McNeill: A lot of drama! Jennifer Hudson, Rita Ora, Snoop Dogg, there are so many people that are coming that are great to look forward to. And there's going to be some head turners for sure. But I can't tell any details!
OK!: Your co-star Jussie Smollett made an announcement today confirming that he is gay after a little controversy about your fellow castmate Malik Yoba outing him. Have you talked to Jussie since his announcement?
McNeill: I haven't, but I'm definitely going to because I just heard from a member of my camp. I think it's great. You are who you are, and it's not going to limit him. He's a great actor, and that's just who he is. I think that in our society, its not a big deal anymore. I think you should just be who you are. And on television it's being more accepted. It's great for him that he can actually just step out and be who he is.
Article continues below advertisement
OK!: Now when you channel your inner pop diva on Empire, what ladies of music are you pulling inspiration from for Tiana?
McNeill: As far as brining Tiana out, I definitely look to the women in the industry like Nick Minaj and Rihanna and Beyoncé and J. Lo, all of these women that are iconic and have a very predominate spot in the game. They are very demanding, and they get what they want. I believe that in being that way, that's why their careers are so big, and I definitely look towards them and pull inspiration from what they are in real life. I get a lot of inspiration from their performances, and I sat down with the writers and this is what they wanted me to bring out in Tiana to portray that big pop star person. So I had to go to the biggest names and see how they work.
Have you enjoyed Empire's first season? Tweet us @OKMagazine or let us know in the comments section below.
And be sure to tune into Empire's two-hour season finale on Mar. 18 at 8 p.m. EST on Fox.