NEWS
Series to Fall Casualty to the Writers' Strike?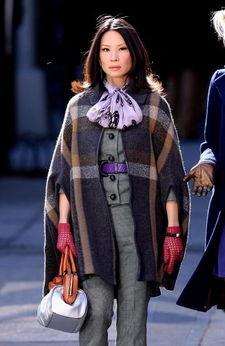 Sex and the City 2.0? More Like Sex and the City two-point-no. With the writers' strike finally over, the networks have begun to announce who will go back into production, and it doesn't look pretty for struggling fashionista series Lipstick Jungle on NBC and ABC's Cashmere Mafia. Sources tell OK! their futures may be way out of season. "There's been talk that NBC wanted to cancel Lipstick before it even aired," sources close to the show reveal. Still there hasn't been any official announcement of either show's demise; so there may be time for a comeback.
Article continues below advertisement
Here are other shows we're hearing probably won't be back in fall '08. Start those letter writing campaigns ASAP!
ABC
Women's Murder Club
Carpoolers
Big Shots
Notes from the Underbelly
Cavemen
NBC
Friday Night Lights
Bionic Woman
Life
Las Vegas
CBS
Moonlight
Cane
THE CW
Reaper
Life is Wild
The Game
Girlfriends (according to sources, Monday night's episode was the show's last)