NEWS
A Session With Tim Gunn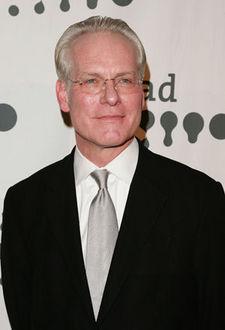 Anyone who's watched a season of Project Runway will tell you there's never enough scholarly fashion mentor . He's like a well-dressed vocabulary lesson between commercial breaks! Tim has stitched up his own show, Tim Gunn's Guide to Style, premiering tonight at 10 p.m. on Bravo. He takes over the wardrobes of hapless dressers and transforms them into the style divas they were always meant to be. Good enough reason to get the impeccably groomed guru to step into my closet!
Article continues below advertisement
You make your makeover candidates enter a contract before you start their transformation. It's like wardrobe rehab!
Indeed it is! The lion's share of the work involved in the transformation is the responsibility of the candidate, so it's critical that she understand from the onset that her work towards that goal will be difficult, daunting, and at times emotional. There are times when our candidate is flagging and I need to remind her about the contract. This was her decision, remember?
You say there are 10 essential items every women should have in their wardrobe, but I'm poor. What's the top three?
A basic black dress, a dress pant, and a classic white shirt. But please be assured that one needn't spend a king's ransom on any item. I'm a champion of shopping well on a budget.
Can you name some celebrities who embody these style essentials?
Angelina Jolie, Sarah Jessica Parker, Debra Messing and Cate Blanchett to name a few.
Article continues below advertisement
You're busy with your new show as well as Project Runway and a new executive position at Liz Clairborne. When are you finding time to sleep?
I'm working on mastering the art of somnambulism! And I'll stay with these three projects as long as they'll stay with me. I keep saying that I'm the luckiest guy in the world.
What's your biggest fashion blunder?
Oh, I have plenty of fashion blunders, but hopefully, I catch them before leaving my apartment. My blunders are usually in the form of working with a new item, so by definition it's untried and untested. It can be a new necktie the color of which doesn't work with any of my suits, or a new overcoat that looked great in the hanger in the store, but looked too short and ridiculous when I was set to leave for work the next morning. Then there's the case of the high-collared shirt. With the exception of Karl Lagerfeld, I don't know who can wear these anomalies.
How much will it cost me to get you to come over and redo my wardrobe?
I love OK!, so I'd come over for nothing! Just say the word!
Mi closet es su closet Tim. Come on over anytime!