NEWS
Seth Green Takes Us Inside The Making Of 'Camp WWE' And Reveals Funny Behind-The-Scenes Moments!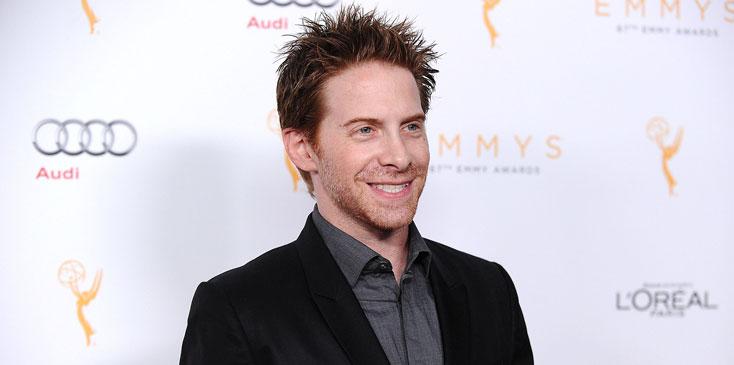 Camp WWE is an animated comedy series that will show fans a side of WWE they have never seen before! Actor, producer, and creator of the show Seth Green spoke with OKMagazine.com about the creation of the series while dishing on his plans for the future!
OK!: How was your experience creating the series? Was it everything you had imagined?
Seth: Everything was a little bit better than I expected. It's tough starting a show from scratch and they WWE know their characters and their universe very well so they have some hyper-specific concerns that I had just never really considered.
Article continues below advertisement
OK!: You're a huge fan of WWE, what do like most about working with them?
Seth: Working with them has been amazing. They're genuinely one of the most professional well-run companies that I have ever worked with. Throughout the entire process of the show, everyone was courteous, was able to solve problems, and just really reasonable. It's been a really fantastic and awesome experience.
OK!: What has been your favorite thing about working on the series?
Seth: Definitely our records with legacy performers and events. We've been trying to write to their skills and their personas and getting to record with them has been a ton of fun— they're all pro.
OK!: What was the biggest challenge you faced?
Seth: Time. In cartoons it starts to run on a very tight clock, even though it's stretched out over 16 months, the things that have to happen at the times that they have to happen become very critical. But our crew is super impressive and everyone always gets it done.
Article continues below advertisement
OK!: Do you have any behind the scene anecdotes you can share?
Seth: Anytime before Vince McMahon is about to read something, he kind of just laughs to himself and looks at us and says things like, "oh you guys are twisted" or "you guys are sick."
OK!: Are you working on any upcoming projects?
Seth: Right now I am working on this thing for Netflix that David Wain is directing about the origins of the National Lampoon. I am getting to play Christopher Guest and I'm really enjoying that. I am a huge admirer of his and the chance to retell these moments of real life, and expose people to this story, is really exciting. Plus, I've been dying to work with David Wain for like 20 years!
OK!: Is there anything you'd like to share with me?
Seth: I'm just really excited for everyone to watch Camp WWE. We've put a lot of work into it and I'm excited to put it out there.
Camp WWE premieres this Sunday, May 1 on WWE Network and will be available exclusively on the network's video-on-demand library!