NEWS
Seth Rogen: Call Me, Lindsay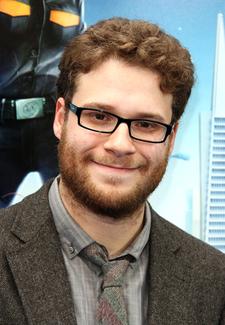 Lindsay Lohan, if you're reading this, pick up the phone and call Seth Rogen, he's ready to talk.
Lilo recently told Nylon that she was trying to work on projects with Seth, to no avail.
"I'm talking to lots of people," she said. "One is Sean Penn – I spoke to him again the other day. We're trying to get Seth Rogen for this project, but Seth won't call us back. So call us back, Seth, if you're reading this!"
Article continues below advertisement
After the star of Observe and Report, one of the funniest guys in movies these days, heard that, well, he was a bit surprised.
"That is not ... That's the first I had heard of that," Seth tells MovieFone in a new interview. "And my assistant hadn't heard it either. I can tell you that she hasn't called me. If she has, I haven't heard about it. But I would call her back, sure! I'd return a call."
Sounds like a movie match in the making!