NEWS
Seth Rogen's "Simpsons" Dream Comes True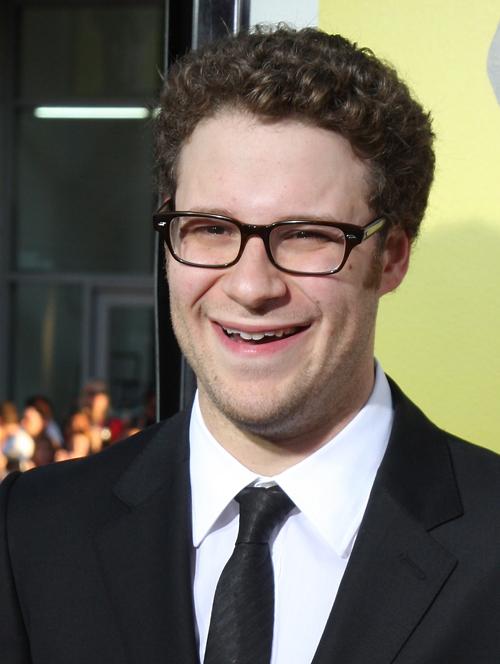 Seth Rogen is over the moon after co-writing and doing voice work for the 21st season premiere episode of The Simpsons that aired last night, the Associated Press reports. He's only the second celebrity who has written and acted in an episode since Ricky Gervais in 2006, and he couldn't be more psyched!
"As a writer, it always just seemed like the Holy Grail," says Seth. "I can die a happy man now."
Article continues below advertisement
Seth said the experience was, "Completely surreal. I was just in shock afterward. I felt like I had gone skydiving or survived an earthquake."
Seth and Evan Goldberg wrote the episode "Homer the Whopper" to tie in to Seth's new role in The Green Hornet. In the episode Seth plays a personal trainer who has to get Homer into shape to play a superhero created by Comic Book Guy, Everyman.
"We wanted to comment on how Hollywood generally ruins these movies. The whole joke is Homer is cast to play a guy who's an everyman and they try to make him into this physically fit guy," Seth said.
Seth's experience recording with the cast was "one of the highlights of my life." The longtime Simpsons fan's favorite episodes include "Itchy and Scratchy Land" and "Bart Sells His Soul."
"Homer the Whopper" most likely tops his list now!